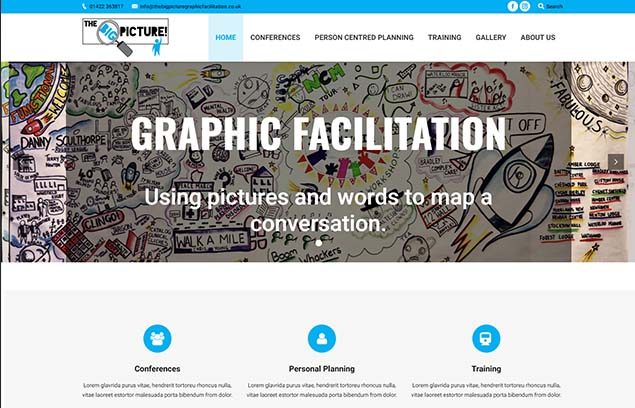 The big picture provide graphic facilitation for charaties, conferences and events as well as training for budding graphic facilitators.
They wanted a simple website whic would give them the oportunity to really show off their work using a minimalist design so as to not deflect peoples attention away from their work.
We also provided SEO consultation on the best practices for sharing, authoring and adding content over other websites they run including social media pages to attract more people to their brand.